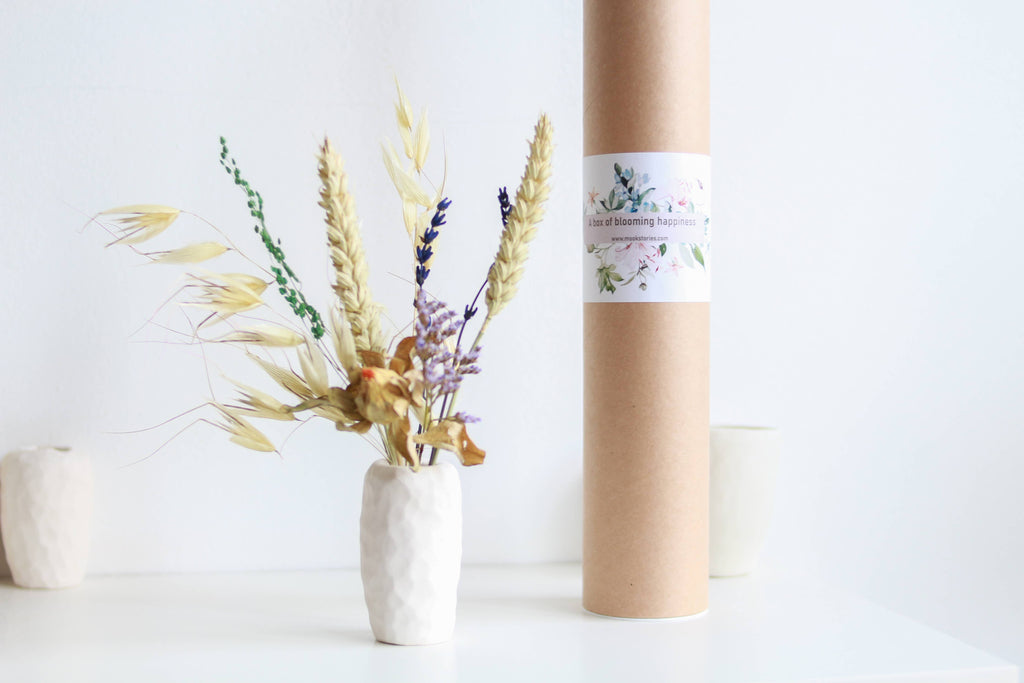 Poca Ceramics
Ceramic Vase | 7cm | With Dried Flowers
Sale price
$18.00
Regular price
$28.00
A TUBE OF BLOOMING HAPPINESS: Round gift tube with a ceramic vase and a natural dried flower bouquet - a super cute handmade ceramic vase with dried flowers in a tube packed as a gift!
The mini vase is not only beautiful to look at it is also individually handmade in a studio,  making each vase unique in shape. The ceramic vase fits on the windowsill, on the table, on a shelf in the bathroom or on your bedside table - in fact anywhere in the house.
The gift tube contains: Loose dried flowers around 23cm high (including lavender, oats, purple flowers), a white, handmade ceramic vase (7cm high), an accompanying card with botanic print and absolutely no plastic.
---
More from this collection